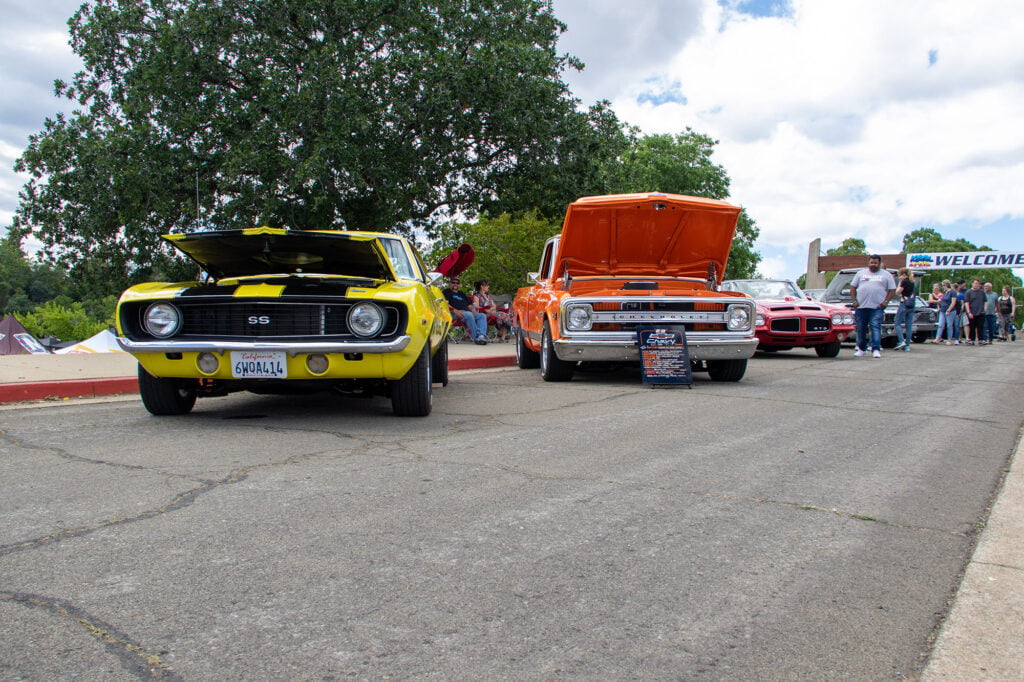 We will start parking show cars at 6:00 AM on Saturday morning. The parking areas will not be open before 6:00 AM and if you arrive before 6:00 AM, you will have to wait until the parking crew arrives and is ready begin setting up.
Please wait until we are ready to park you. You may be asked to move if you arrive too early and pick your own spot.
Please wait in the staging area in front of Viking Skate Country if you choose to arrive before 6:00 AM.
Please have your Cruise/Parking pass affixed to the windshield and make sure all occupants in your vehicle have a wristband or day of show ticket to enter the grounds. We will be screening vehicles as they come in.
Remember the Cruise/Parking pass must be on the vehicle you registered. If it is transferred to a vehicle other than what was registered you may be asked to leave. If you need to change vehicles please update your vehicle information in registration.
We ask you to remain parked until the show is over at 4:00 PM. If you must leave the show and it is after 10:00 AM you will not be able to reenter the show from west bound SR 44 as the off ramp will be closed. If you choose to leave the show before 4:00 PM you may not be allowed to reenter the show.
The off ramp to the Civic Auditorium will be closed at 10:00 AM. If you are arriving after 10:00 AM you will need to enter off of Park Marina Drive/Butte Street to enter the show.
We ask that you NOT leave to go out and pick people up to bring back into the show. Kool April Nites provides FREE bus transportation into the show that your friends and family can use to get into the show. You can access RABA from any RABA location and get to the Civic on Saturday. It's FREE thanks to Napa Auto Parts!
Vehicles must be 1979 or older to be registered to enter the show.
If you have further questions, please feel free to contact us:

Telephone Main Office: (530) 226-0844
Mailing Address: PO Box 491618, Redding CA 96049
Vendor Info: Email Us vendors@koolaprilnites.com